CANDRA WARD HAIR
Luxury Healthy & Short Hair Specialist
IMAGE GALLERY (tap for quicker scrolling)
Epic Hair Studio
9853 Pines Blvd #111
Pembroke Pines, FL 33024
(954) 391-9610
Personal Contact (215) 275-275-2017
TESTIMONIAL
I was introduced to Candra through a mutual friend. I had been looking for a stylist for months and she finally filled the void. I loved stepping into her salon because I always felt welcomed and appreciated. I miss talking with her and having engaging conversations, but I know she had to spread her wings and move to a new state.
Donna Harris, Proud Client
Hey there! It's so nice to meet you. My name is Candra Ward and I am a 24 year licensed hair professional who's obsessed with making people look and feel amazing.
I am mostly known for top grade customer service, luxury signature shortcuts, healthy blowouts and natural hair presses and seamless extension installations.
I am a mom of a 27 and 5 year old, a lover of all things motivational & easy to talk to. Most days you can find me getting tackled by my 5 year older, working with my coaching clients, enjoying nature, traveling and going to church.
In addition to making my clients look and feel phenomenal, I am traveling & speaking around the country teaching business to hairstylists & salon owners.
I am originally from Philadelphia but have been in South Florida for 9 years now and loving the perfect weather!
My goal is for you and your hair to reap the benefits of our time spent together so you can continue to be the beautiful, confident & vivacious women that you were created to be..
I really look forward to meeting you!
Candra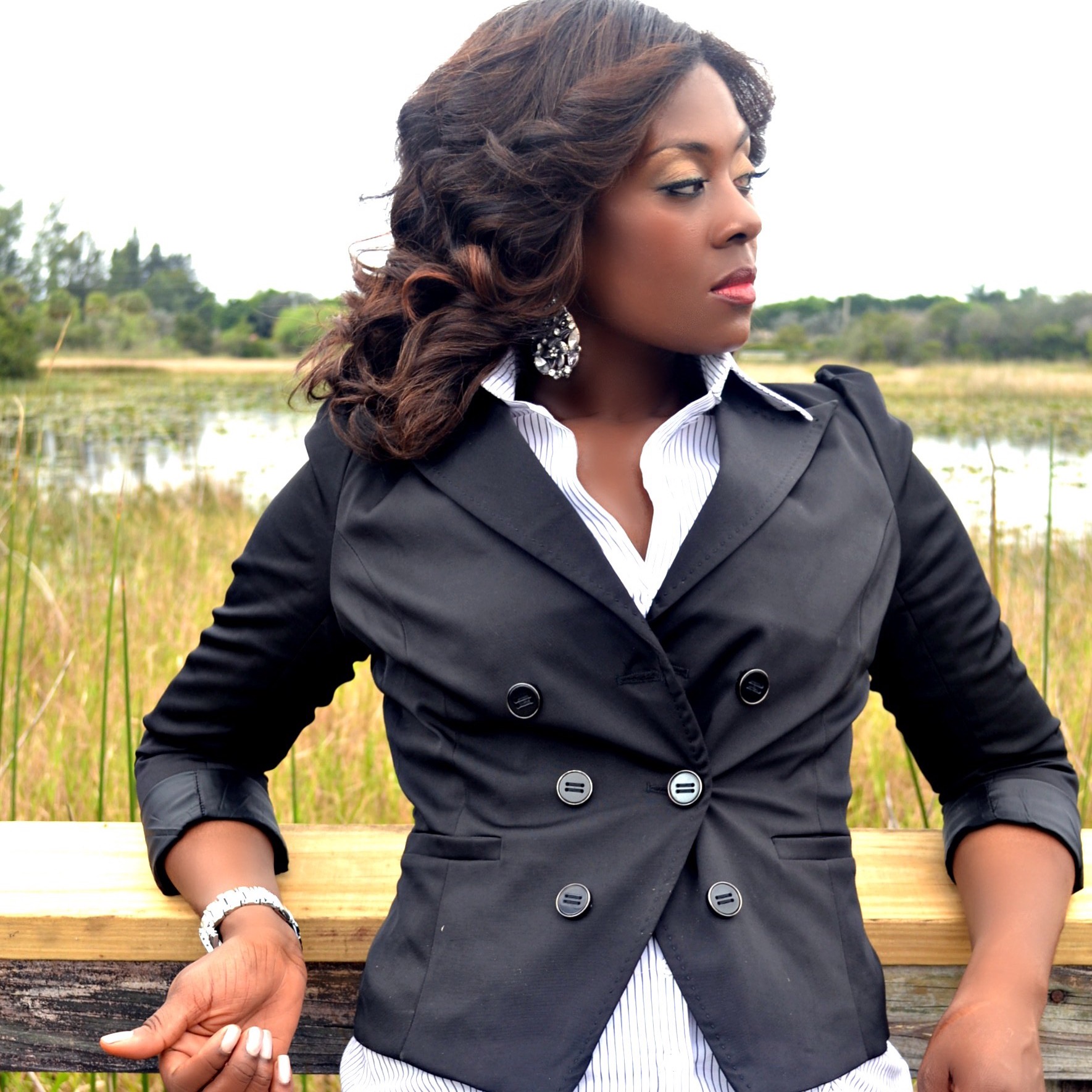 I Can't Wait To Meet You!
Your experience begins the moment you enter the salon. You will first be greeted by the receptionists who will inform me that you are here.
A consultation will take place and you and I will discuss what's going on with your hair and what needs to be done. After we are both in agreement, we will begin the process of your visit whether it be straight to the shampoo bowl, prepping to apply a relaxer or color or removing any extension hair.
My soul purpose while you are with me is to make your visit and enjoyable experience. I know your time and money is precious and I don;t take that for granted.
We are located in a nice and peaceful plaza with ample parking and friendly business neighbors.
After your service is complete, you will be asked how you like it and given recommendations for at-home care. You will then be walked to the front desk to pay and be assisted to set up your next appointment.
TESTIMONIALS
Candra and I met through a mutual friend and my hair was desperate for some TLC. Her annointed hands brought back life to my hair and my style always held for two weeks until I was able to see her again.
Shirly Williams, Worship Leader
Candra is not just a hairstylist, she is a confidant, spiritual advisor, counselor, and friend. She even made me feel beautiful on days when I didn't feel like it.
Monica Harris Proud Client
Candra was referred to me by a mutual friend. She was unlike most hairstylists that I have experienced because of her patience with me and professionalism.
Tandrya Campell Proud Client
Candra and I met when I was in her hometown for a brief vacation and a friend recommended her. That first meeting completely changed my hair journey. Candra's unique styling and care made me feel absoultely beautiful! She definately demonstrates her love for hair.
Kimberly Addison Walker| Lead Educator

Candra and I crossed paths during a photshoot for a business launch I was doing. She was able to capture my vision of what I wanted and brought it to life and made me feel fabulous. I loved working with Candra because she exceeded my expectations.
Danielle Pettiford| CEO of Couple's Academy
MENU
STYLING
· Shampoo & Style…$65+
· Shampoo, Blow Out & Press…$75+
HAIRCUTTING
Trim….$35 (no style)
Basic Cut…….$45 (no style)
Signature Cut……..$65+ (no style)
Basic Cut & Style……..$100+
Signature Cut & Style…….$120+
RELAXER
· Virgin Relaxer & Style…
Retouch Relaxer & Style…
Virgin Relaxer, Cut & Style….$150+
· Retouch Relaxer Cut & Style………….$130+
Partial
EXTENSION INSTALLATIONS
· Full Sew-In….$250 & up
· Partial Sew-In..$175 & up
· Per Weft...$25
(additional install services & techniques are available upon request)
COLOR
· Semi-Permanent Color……$30+
· Single Process Permanent Color….$55+
(View appointment page for additional color services)·
TREATMENTS
· Intense Hydration Strand Therapy…….$45-$55
· Deep Conditioner………………$20
· Scalp Treatment…………………$35
· Protein Protection……………..$25
Hours of operation: ( hours are subject to change)
Thursday-9:00 am-5:00 pm
Friday- 9:00 am-5:00 pm
(Depending upon availability, some early morning 6:00am - 8:00am SATURDAY hours may be available upon request with a 50% non-refundable deposit)
Epic Hair Studio
9853 Pines Blvd #111
Pembroke Pines, FL 33024
(954) 391-9610
Personal Contact (215) 275-275-2017
BOOKING POLICY:
Appointments Only
For Same Day Appointments, Please Call Prior to Booking Online.
If You Book Online, You Will Be Contacted Shortly After For A Brief Phone Consultation.
Online Booking is Automatically Set Up to Receive Half Service Payments.
$15 Late Fee Will Be Applied After Each 15 Minutes.